KneeKure™
"Knee Pain is a Thing of the Past"
The World's Most Innovative and Effective Non-Invasive Solution to Knee Pain Start Feeling Real Results in Just 20 Minutes!


How KneeKure™ Works
KneeKure™ is designed with musculoskeletal support in mind - it takes away pressure from your thighs and calves and helps support your knee joint. By firmly securing your knees, you will be able to feel instantly less pain related to arthritis, post-surgery or general injuries.
✔ Relieve Joint Pressure: effectively lightens up to 30 kg (67 lbs) of joint pressure from a person's own weight, providing relief to both tibiofemoral and patellofemoral knee joints.

✔ Reduce Ligament Stress: The patented spring-loaded technology boosts knee power, reducing knee instability in the anterior, posterior, medial, and lateral ligaments. (ACL/PCL/MCL/LCL)
✔ Stronger Lifting Power: Allows you to lift your knees easier when bending or squatting both legs, providing a noticeable boost when lifting heavy objects.
✔ Work Pain-Free & Longer: Feel the increased power when on the job. Ideally used in professions requiring excessive knee movement such as gardening, construction, delivery service, inspections, mechanic, etc.
✔ Do It Better & Faster: Get the extra support you need while hiking, biking, working out, playing golf, badminton, tennis and many more. The versatility of KneeKure™ is endless, improve your game in every facet.
✔ Comfortable: V-shaped open-air design with soft neoprene/nylon blended fabric keeps you cool and comfortable. Can be worn underneath or over clothing.
✔ Easy To Use: Simple two-strap system makes it easy to apply and adjust.
✔ Lightweight: Each support weighs less than 1 pound (.6 kg), making it the lightest support in its class.
✔ Durable: High-tensile carbon steel springs, polycarbonate plates & commercial strength velcro ensure long-lasting performance.
✔ Breathable: Non-slip neoprene mesh sleeves allow air to flow easily.
✔ Odor Resistant: Hypoallergenic, moisture-wicking fabric resists odors and bacteria.
✔ Machine Washable: Easy-to-remove sleeves can be machine washed, air-dry only.

What's in the Box?
2 x KneeKure™ Innovative Knee Supports with Adjustable, Breathable Strap
1 x User Manual
What our customers think:
Over

10,000
Customer Reviews Have Been Sent In!
Jennifer K.
Florida, United States

"I was very sceptical when I saw the video, but I took a chance because the reviews looked good. From the second I put the KneeKure on, I noticed pain relief in my knee which has caused me trouble for 15 years.
It took a bit of getting used to when wearing it under my clothes each day, but it 100% helped to ease pain, especially when bending down or walking up stairs.
I'm not as active as I used to be, but this gives me hope I can start getting more active! I'd recommend for anyone suffering with knee pain."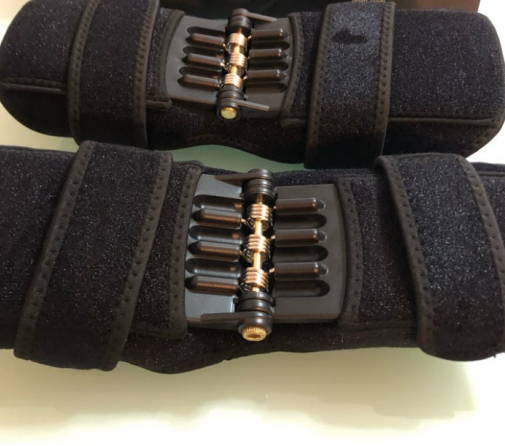 Sarah H.
Texas, United States

"My order of KneeKure arrived really quickly, and I'm glad I spent some time researching this and chose to buy this one over some others as it definitely works.
I tried getting more active as I got older but have struggled with aching in my knees, especially when I run or go to the gym and do anything involving my legs.
Since wearing this to exercise, I've noticed a massive improvement in my knee pain, with it barely being noticable without any painkillers 95% of the time. 
I couldn't recommend this more!"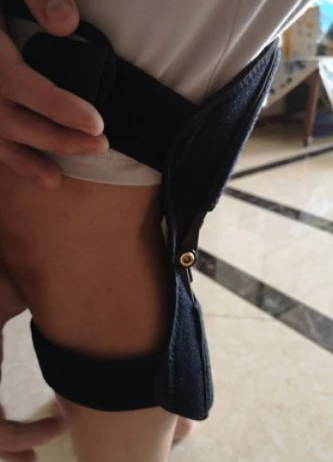 Bethany T.
Manchester, United Kingdom

"What can I say? KneeKure works!
Mine arrived really quicky, it's massively helped relieve strain on my knees, even more so than painkillers ever have, and it's surprisingly comfortable to wear.
I've recommended it to my friends, and they have just ordered after trying mine."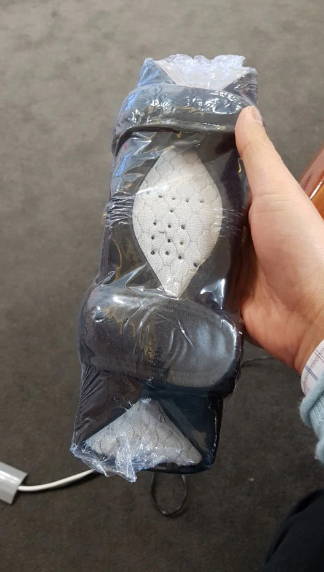 Gary O.
Perth, Australia

"KneeKureis a great product. It does what it says on the tin, and that's what I like most. There's no faffing around, you just put it on, and you feel support immediately.
The spring technology definitely helps you feel lighter on your feet, and has helped me in the gym too, especially when lifting more weight or jogging on the treadmill.
It's helped my tendonitis stay pain free without the need for any painkillers. I'm keeping my fingers crossed it stays that way! Highly recommend."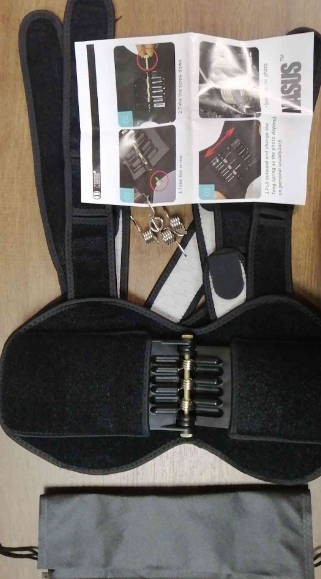 MOST CUSTOMERS BUY 3 OR MORE!
NOT AVAILABLE IN STORES!
Worldwide shipping

9-15 business days
-REASONS TO BUY FROM US-
Satisfaction Guarantee
"We stand by our high-quality products and your satisfaction is guaranteed."
Secure Checkout
Pay with the world's most popular and secure payment methods.
Great Value
We offer competitive prices on all of our products.
Free Worldwide Delivery
We proudly offer Free Worldwide Shipping. Handling time 1-3 business days. Estimated delivery between 9-15 business days.